Cosmetic ampoules are concentrated products supplementing everyday facial care. The high concentration of active ingredients contained in them allows for rapid effects and a significant improvement in skin condition. Depending on the specific needs of our skin, ampoules with various ingredients are available on the dermocosmetic market. The most popular include those with vitamins, AHA acids, peptides or collagen.
Ampoules can be divided into two types. The first one is a range of care preparations – moisturizing, anti-aging, anti-wrinkle or lifting, while the second one is a more therapeutic treatment, such as acne reduction or brightening of discoloration.
How to use ampoules?
A home treatment with ampoules usually lasts from 3 to 16 days. It is up to us, when buying a given product, to decide how many applications we will make. The packaging usually contains glass or, less frequently, plastic mini bottles with a condensed dose of the preparation. Their number corresponds to the number of days of treatment (usually 1 ampoule = 1 day).
Before applying an ampoule we must properly prepare our skin. It is important to remove make-up and clean the face thoroughly, an exfoliating scrub can also be helpful. Finally, the skin should be carefully dried. On the thus prepared skin we apply the concentrate.
When opening an ampoule, carefully break off its head (especially if the vial is glass) – it is best to do this with a tissue or a cotton swab. Then pour the contents of the ampoule gradually into the palm of your hand and massage it into the skin of your face and neck.
Why use ampoules?
Once available only in beauty salons as a preparation for expensive treatments, today ampoules are becoming widely available and increasingly popular as a key element of home skin care, which is worth using.
Thanks to their condensed form, they are characterized by a highly active action, so that the effect you get after the treatment will be noticeable and will last for a long time. Depending on the ampoule type, the treatment should of course be repeated regularly at smaller or longer intervals.
Below we present several different types of ampoules currently available on the market: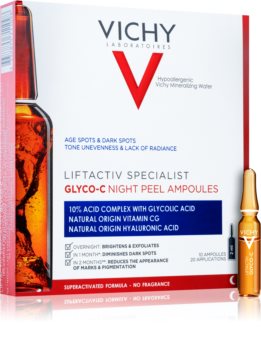 Read also: This micellar water is the number one cosmetics of many models. Among others Emily Ratajkowski uses it!
Main Photo: redhorst/ stock.adobe.com