Every woman dreams of having beautiful, large eyes, which attract the attention of everyone around. What to do if we are not blessed with them? Makeup tricks can help – see what they are!
It is said that the first thing we notice when we meet someone are their eyes. There are those who say that you can read almost everything from them – sincerity, honesty, love, etc. Eyes can also "magnetize", attract and appeal. Ideally, they should be large – such are considered to be the most attractive. Unfortunately, not every woman can boast of such. Fortunately, there are many make-up tricks that will allow you to optically enlarge your eyes and emphasize their natural beauty. Eye make-up is all about brightening and illuminatingyour eyes.
Reach for a good eyeliner, the right eye shadow and mascara
If we want to enjoy a spectacular look, the cosmetic in which it is undoubtedly worth investing is a pencil – necessarily black. It is worth choosing a good quality product, so that it does not smudge. If you have a problem with "flowing" makeup, the best crayon will be waterproof. This is a good solution if you are not skilled in drawing thin eyeliner lines. If you want to use eye-enhancing tricks, you'll also need a light, white or beige crayon, which you apply on the waterline
To optically enlarge your eyes, make sure you have the right eye shadow. Our eye shadow palette should include shades of brown, peach, vanilla, beige and definitely illuminating and pearl shades. Of course, you can play with colors, but you have to do it skillfully
Every spectacular look must also be emphasized with a mascara – one that does not crumble and does not create unsightly lumps. Of course, only classic black is acceptable, other shades are better left for photo shoots or parties.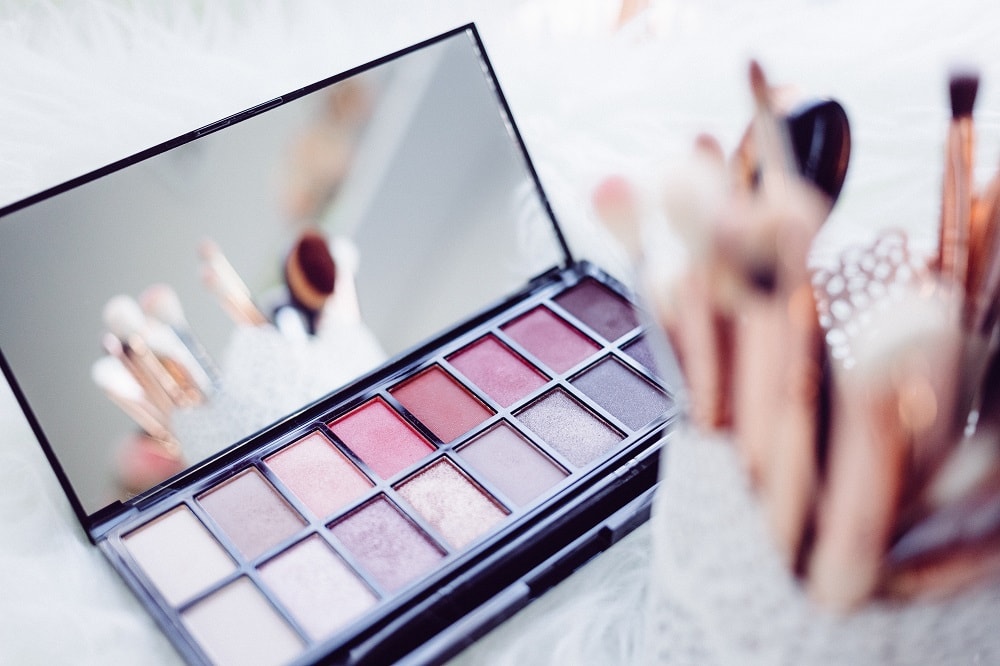 Eye make up step by step
To optically enlarge your eyes, first apply a base or concealer on the entire eyelid to make cosmetics last longer. Then we apply a shadow, which will hide any imperfections. The next step is to highlight the upper eyelid with a bright, shiny shadow. To contrast, we emphasize the lower eyelid with matte brown shadow (it can be dark). The key is to use highlighter or even glitter to highlight the inner corner of the eye. This will make the look "fresh". The darker shadow should be applied on the crease of the eyelid, but it should be blended intensely so that the colors blend nicely together
Once we have applied the shadows, it is time for a pencil or an eyeliner. Use it to emphasize the upper eyelid and the inner edge of the upper eyelid. Such an operation perfectly "opens" the eye. This method is called among make-up artists the invisible eyeliner technique. Another advantage of this method is that it makes the lashes appear thicker and denser. A very common mistake is to outline the eye around it. Then, instead of enlarging the eye we optically make it smaller
Take care of eyelashes and eyebrows
At the end it is necessary to thoroughly brush your eyelashes with black mascara, which will lengthen, thicken and curl them. For more important meetings and outings it is worth sticking on clumps or eyelashes on a strip. It is also fashionable to thicken eyelashes in beauty salons. It should be remembered, however, not to exaggerate, because if we stick too many lashes, which in addition will be thick and long, we can achieve the opposite effect than intended – then the eyes will be almost invisible under the curtain of thick lashes, and the whole thing will look unnatural.
Few people know that how the eyes look depends also on the eyebrows. It turns out that properly tinted hair can beautifully highlight the eyes. You can paint your eyebrows with eyeliner, eye shadow, brow pomade or go to a beautician for henna
Read also: Eye makeup for eyeglasses – 5 golden rules to follow