Makeup removal is one of the most important activities in the daily care of our face. For this purpose we have several types of cosmetics at our disposal – from micellar waters, through foams, gels and various oils. Now it is time for butter!
This product is step by step gaining popularity on the Polish and international cosmetic market. It wins with its competitors, combining effectiveness, delicacy and safety, becoming an ideal agent for daily care and facial care.
These are mostly natural, vegan cosmetics, which can be used for all skin types. They are suitable for removing makeup from the face, lips and delicate areas around the eyes. An additional advantage is that they remove even waterproof makeup. However, their action is not limited to cleansing the skin of all impurities, apart from that they moisturize, smooth and nourish our skin and soothe irritation.
How to use makeup remover butter?
It is very simple and even pleasant. Scoop a small amount of butter with your fingers and then warm it up by spreading it in your hands. When the consistency begins to turn slightly liquid, apply the product to your face and massage gently for several minutes (the length of the massage will depend on the amount and type of makeup you are wearing). Next, moisten a makeup remover glove or disposable cotton pad with warm water and remove the remaining cosmetics from your face.
Below are some of the products of this type: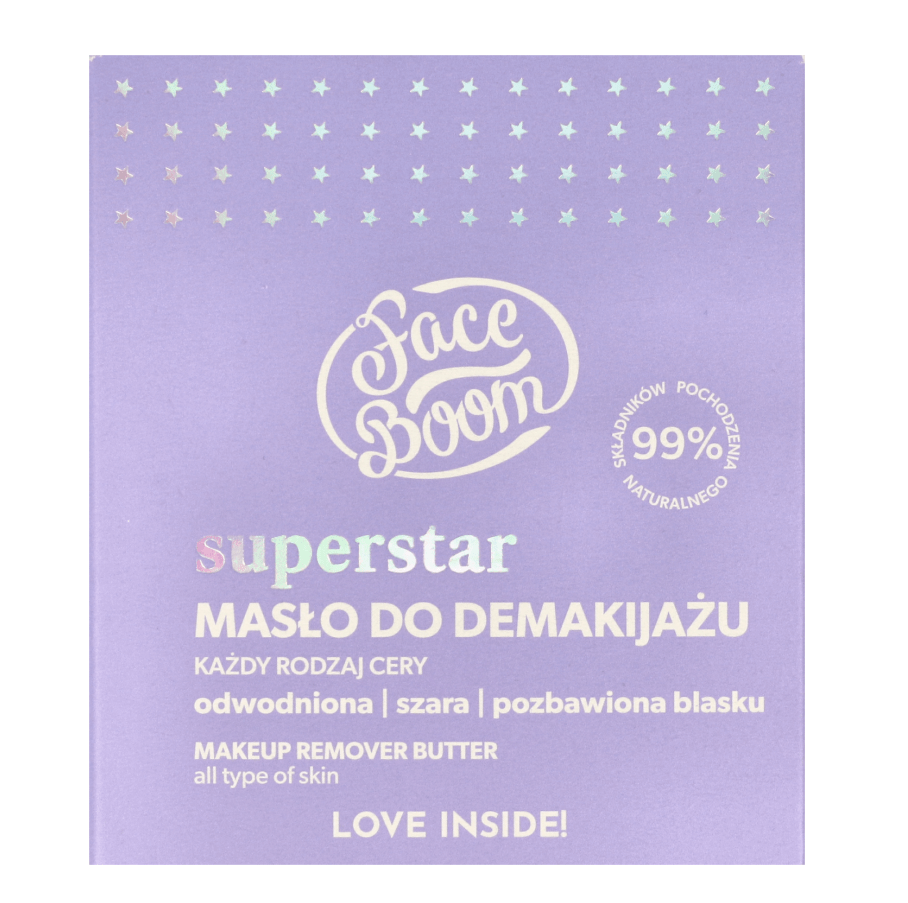 Read also Proper makeup removal step by step
Main Photo: Sora Shimazaki/ pexels.com