The editorial office is not responsible for the content of the article and the personal views of the author.

Hands are the business card of every woman, and a careful manicure makes them look extremely well. Are you a fan of classic painting in one color only? Reach for decorations, which will give you a completely new, more interesting effect. Discover nail polishes and other accessories, and you will surely not regret it!
How to decorate your nails?
Hybrid manicure has a lot of supporters and no wonder – polish holds well and does not chip, and thanks to fixation with UV or LED lamp it is immediately dry. So you can immediately go back to your activities, even intensive hand washing or wearing gloves will not scare him. What is more, you do not have to decide only on one color, because you can choose from a variety of decorations, which give a beautiful and interesting effect. What are they? Here are the best suggestions!
Nail polish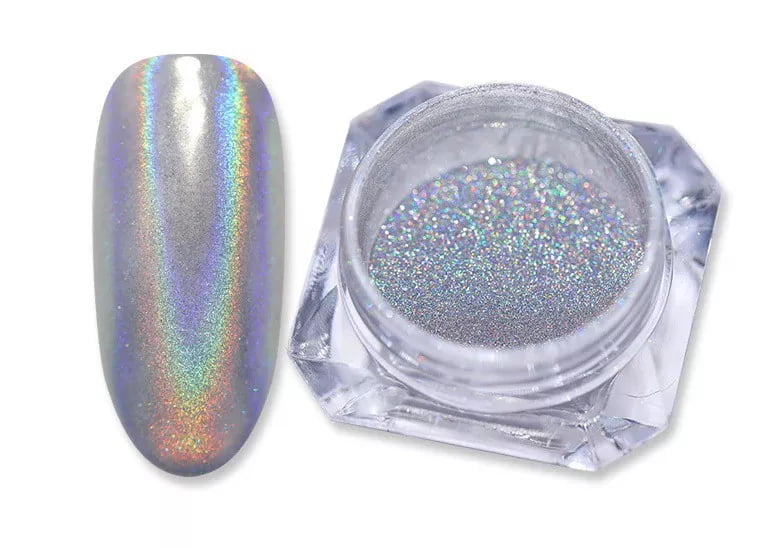 Nail polish is the most popular nail art on the market. What is pollen? It is particles, which after application on nails create a mirror, holographic or slightly shiny effect in different colors. Depending on your preference you can cover all your nails or just some of them.
This type of decoration is also ideal for beginners, because it does not require special skills, precision or experience. Everything is done quickly and easily. Nail polish, closed in a small jar, is extremely efficient, so you can do a lot of styling with it. Moreover, it is perfect not only for everyday use, but also for special occasions.
Transfer foil
Transfer foil is another nail art decoration, which is as popular as pollen on nails. Although at first glance applying foil on your nails may seem strange, it is worth using, because the effect is amazing. The foil, just like nail pollen, can be used to decorate both hands or only selected nails. Additionally, we do not have to apply it on the whole nail plate, but for example only on chosen fragments. Depending on the color of nail polish and the foil itself we always get a different effect, which gives us a lot of room for creativity.
Zircons and crystals
Some decorations are smooth and undetectable, such as nail polishes or transfer foil, while others are three-dimensional. We are talking about all kinds of zircons and crystals. They can be of different sizes – from very subtle, to really large. Here it is better to be cautious and decorate only one, maximum two nails on each hand. This type of decoration is minimalistic, when we blend a single crystal, or jewelry, by creating a pattern of several pieces. Both variants are very impressive.
Stamps and plates
Simple, but effective decorations can also be made with the help of metal plates and stamps, with which we can transfer patterns and reflect them on the nail. Here the possibilities are almost endless and there are many motifs available – floral, geometric or lace. It is best to opt for contrasting color combinations so that the design is clearly visible.
Hand brush embellishments
Last but not least is the hand-painted decoration with a thin brush. Here we need some practice, but as they say – practice makes perfect. There is no need to get discouraged if something does not work out, on the contrary, practice as much as possible. Hand decorations look amazing and make the nails become small works of art.
After reading our article you are convinced to introduce decorative accents in your manicure? Reach for nail polish, foil, zircons, stamps or a brush and let your imagination run wild. You will quickly see that even a small accent makes a difference.
Photos: material from the client